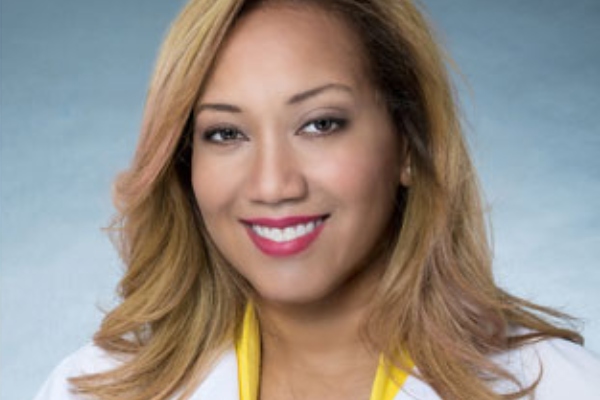 Dr. LaTanya Bowman is a Chiropractic Physician and Owner of Discovery Chiropractic and Wellness Center in Charlotte, North Carolina. For nearly twenty years, she has been in the practice of making clients feel better through chiropractic treatments, as well as acting as a guide for everyone to achieve optimal health and well-being. She uses the "whole body approach" when taking care of her patients to help them regain, maintain and accelerate their journey to good health.
Dr. Bowman was born and raised in Winston-Salem, North Carolina and attended North Carolina Central University in Durham, NC, where she received her Bachelor of Science Degree for Athletic Training in December 2000. During her tenure with both the Duke University Athletic/Physical Therapy Department (gaining experience at Michael W. Kryzewski Human Performance Laboratory, "The K Lab") and the Wake Forest University Athletic Department (under the supervision of Coach Jim Caldwell), she worked alongside skillful leaders in the field. Throughout her training with athletes, she discovered the benefits of chiropractic treatment, which helped the healing process and enhanced peak performance.
Dr. Bowman continued her education at Parker College of Chiropractic in Dallas, Texas, and received a second Bachelor of Science Degree in Anatomy and a Doctoral Degree in Chiropractic in August 2005. As she continues to expand her knowledge of chiropractic care, she has special certifications in the Webster Technique for care of pregnant women and is a Certified Kinesio Taping Practitioner (CKTP). Currently, she is working on her Certification from the Academy Council on Chiropractic Pediatrics (C.A.C.C.P.)
Since the beginning of her career, she has utilized her knowledge and skills of chiropractic care and sports medicine to assist patients in building strength, reduce pain, speed up recovery after injuries or surgery. In 2016, she started Discovery Chiropractic and Wellness Center where she continues to help individuals accelerate and/or maintain their journey to good health.
When Dr. Bowman first opened her doors of her practice, within the first 6 months of operation, she was listed as one of the top 20 chiropractors out of 167 offices in the city of Charlotte. During this time of growth, Discovery Chiropractic and Wellness Center has continued to be listed as one of the top 20 chiropractic offices in the Charlotte/Mecklenburg area, by Expertise.com. In 2020, Discovery Chiropractic and Wellness Center had the distinct honor to be listed as the #1 chiropractic office in the city of Charlotte, NC and was awarded the Best Chiropractor Award, by BestChiropractorAwards.com.
Dr. Bowman uses her voice to not only amplify the chiropractic industry, but also speaks on general health topics and counsels others to discover the best version of themselves, physically and mentally through her motivational speaking. Through the Doc Bowman platform, she shares informative health messages to hundreds through health education seminars, speaking engagements and her Discovery the Best You show.
She has also been featured on WCNC Charlotte Today's health segments and the 31 Days of Biz for 2018 for Charlotte Business Resources. Scholastically, she has written articles for The Charlotte Health & Wellness Magazine and has led corporate health education talks for various organizations, including Discovery Communications (parent company of Discovery Education, best known for its television networks Discovery Channel and Animal Planet). Presently, Dr. Bowman is an On-Air Radio Personality for WDRB media, "The Voice of the Community."
Dr. Bowman's professional and community service work has led to numerous awards and recognitions including 40 Under 40 Alumni Award from North Carolina Central University, Distinguished Alumni Award from North Carolina Central University National Alumni Association, Trademark Women of Distinction Honors Edition, Top 25 Women in Business Award from Charlotte Business Journal, Walker's Legacy Power15-Charlotte Award, Crowns of Enterprise Award-(Certified Small Business Enterprise of the year) from The City of Charlotte & Mecklenburg County, Patient Care of The Year Award from Achi Magazine, and Top 30 Female Entrepreneurs To Look Out For In 2021 from The New York City Journal. Dr. Bowman was also invited to The White House to attend The Entrepreneurs and Innovation Summit, and was recognized by The White House as a game changer in the entrepreneurial field.
Dr. Bowman's office is conveniently located in the North Charlotte area for chiropractic and wellness services.
Address:
8728 Arbor Creek Drive, Charlotte, North Carolina 28269, USA